Hi pandas,
how was your week?
Yesterday was a holiday here in Germany and today I didn't have to work as well...freedom! XD
Today it's a review of a product by the brand Cosrx:
What they say:
Ingredients:
Another nice graphic by
Jolse: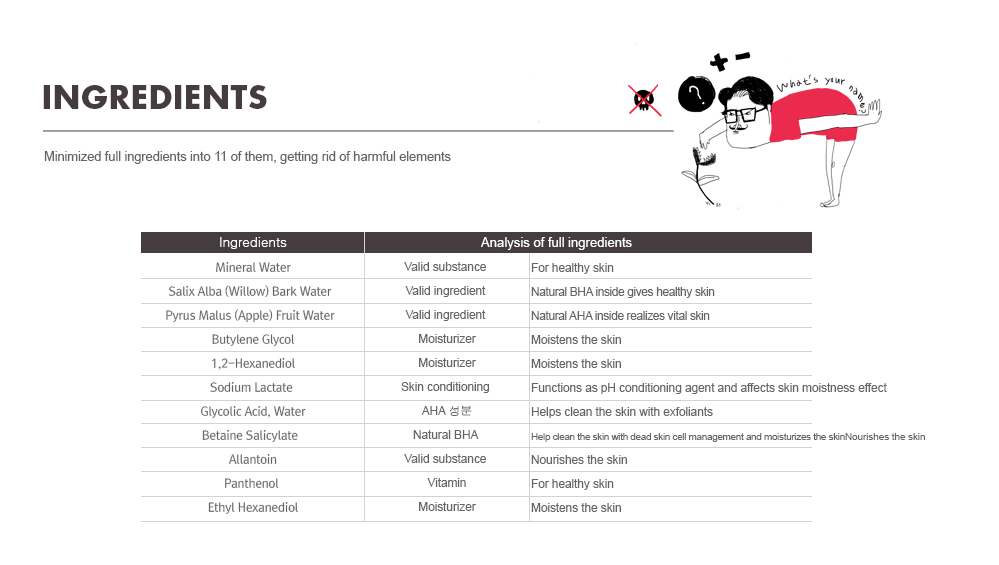 Only 11 ingredients!
Cosdna
is flagging Butylene Glycol red but I personally never had problems with this ingredient.
The toner comes in a
plastic bottle with a spray diffuser
.
It's in the
typical Cosrx design, very minimalistic and clean
.
Although I'm a sucker for nice designs I've grown quite fond of Cosrx's designs.
The
toner's consistency is liquid and it has a very, very faint scent
.
According to my testing, the pH of this product is around 4,5
. Others had lower results though (
here
). But I tested withs trips that aren't always so accurate...
I bought this toner to see if it can be an alternative to the Mizon AHA & BHA Daily Clean Toner (
review here
).
What I expect from a toner:
prepare my skin for the following treatment with AHA/BHA/Vitamin C aka bringing down the pH of my skin after cleansing.
The Cosrx toner is definitely doing this.
It says that it also reduces the appearance of whiteheads, blackheads and blemishes which I couldn't see but also don't expect a toner to do, so no disappointment here.
SnowWhite reported that due to the low pH this toner irritated her skin but
since I have pretty sturdy and thick skin (it takes a lot for a product to irritate my skin) I'm totally fine with this product.
If I were to compare the Mizon and Cosrx toner (only considering how the products worked for my skin) I would say
Mizon wins for design, smell and gentleness while Cosrx wins for minimalistic ingredients list and lower price.
To me, they are both good toners and I will probably continue using them both.
However, if you have sensistive skin or suspect that a low pH could irritate your skin, I would recommend the Mizon toner over the Cosrx toner.
Pros: rather cheap, simple design, spray bottle, only 11 ingredients

Cons: low pH could be irritating for some people
Overall: 4/5