Hello pandas,
how are you doing? I feel really bad for neglecting this blog again. I thought after being here for around 4 months I would be settled in but there is always more stuff coming. And it's exam season right now with a huge mountain of assignments that don't seem to get any less no matter how much I study...oh, university life -.-
Luckily I remembered that I still have some pictures from last summer from products that I have been planning to write reviews on for quite a while. So I'll try to get these up while still being buried under books =D
First off is this makeup finish spray by Skinfood
What they say:
An orange extract-infused makeup finish with oil-controlling powder thats controls excessive sebum production.
Ingredients:
Water, Alcohol, Citrus Aurantium Dulcis (Orange) Fruit Extract, Citrus Medica Limonum (Lemon) Fruit Extract, Actinidia Chinensis (Kiwi) Fruit Extract, Fragaria Vesca (Strawberry) Fruit Extract, PVP, Caprylyl Glycol, Polyhydroxysearic Acid, Isononyl Isononanoate, Methyl Perfluoroisobutyl Ether, Methyl Perfluorobutyl Ether, Polymethyl Methacrylate, Ethyhexyl Isononanoate, Silica, Sodium Cocamidopropyl PG-Dimonium Chloride Phosphate, Phenoxyethanol, Fragrance
In all honesty, I never really got makeup finish sprays. I still don't get them. But everybody seems to be crazy about them and makes it seem like makeup is not complete without them.
So I decided to try one out. Since I have combination skin I went for the matte type but there is also a glossy version.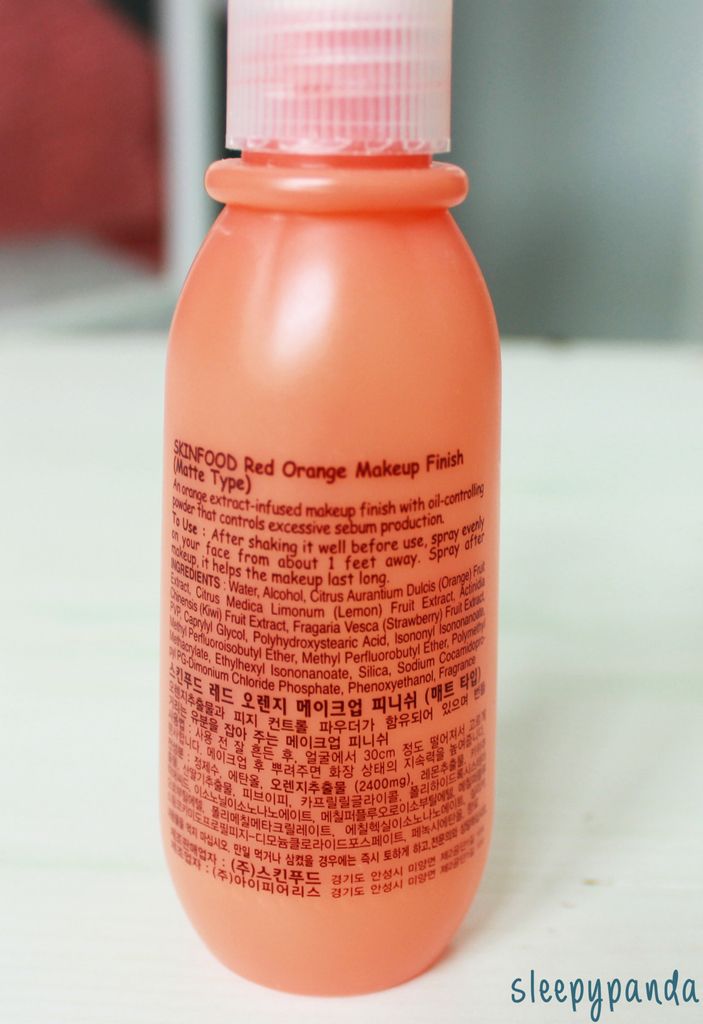 This product comes in a reddish orange plastic bottle. The combination of material and color does make it look kinda cheap even though it's nice that the color of the packaging reflects the name of the product. The nozzle is kind of strange and it makes the spray come out in rather big blotches instead of a fine mist which made the application not as comfortable as I had hoped. The size is rather compact so I imagine it would be convenient to carry around.
Now the scent is awesome! It does smell like oranges but also a little bit more bitter. I think it reminded me mostly of grapefruits. It might be too much for people sensitive to scents so if you buy this product you should be prepared for a rather strong orangy scent.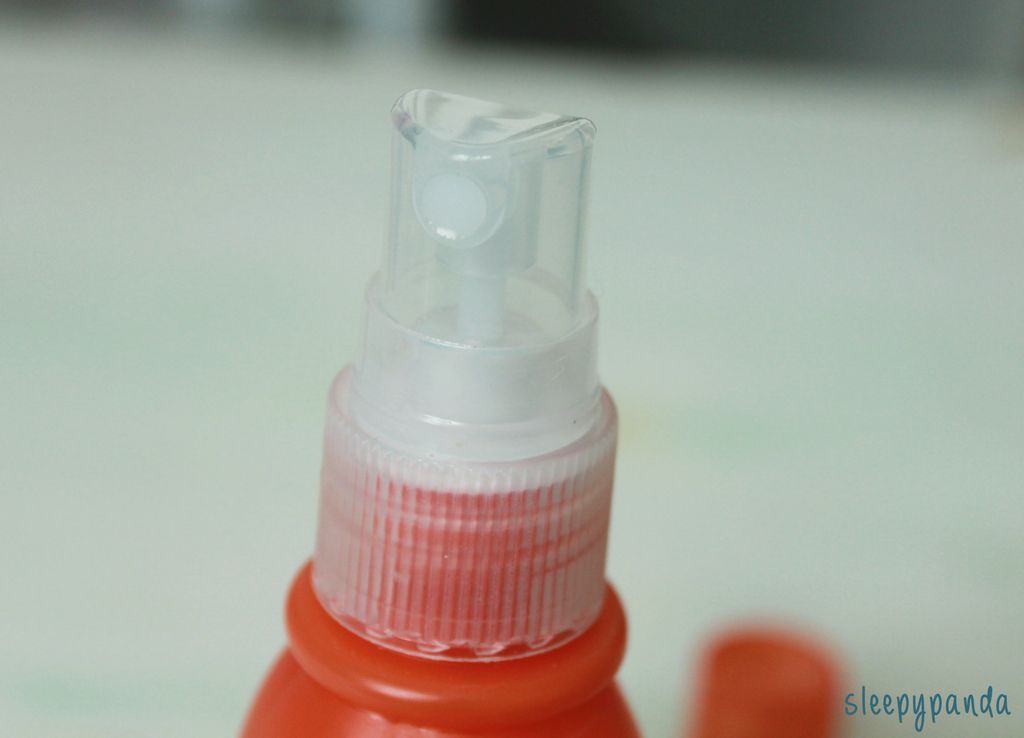 Even though this is the matte version the finish is not completely matte. Which I actually prefer. While I don't want to shimmer like a disco ball I also do not want to look dead matte. I would probably describe the finish of this spray as "natural".
makeup done


finish spray applied


I couldn't really see any effect as in this spray making my makeup last longer. Which is basically my main problem with most primer and finish spray products. I apply them but never really think "wow, this does help with making my makeup last longer". Maybe I just haven't found the right product yet.
At least it is not this one. I don't see why I should use an extra product on top of everything if it doesn't benefit me. It also does have alcohol in it so one more reason to not look at it again. I might try other setting sprays in future but for now I'll try my luck with primers.
Pros: nice scent, convenient size

Cons: alcohol, no fine mist, no visible effect
Overall: 2 / 5