Hi pandas,
how are you?
I am so, so, so late with this review, it's unbelievable...
So, Japan was falling into a total Star Wars Hype when the new movie came out this year, just like the rest of the world probably. This meant all possible kinds of merchandise and products with Star Wars pictures plastered all over them. Makeup was definitely not an exception.
I never really paid attention to the brand Maybelline before (even back before in Germany) or their eyeliners. Japanese brands have fantastic eyeliners so why bother branching out?
But then these came out. And the beyond adorable design just caught me and I eventually ended up buying three shades.
The yellow one with Yoda on the front is in deep black, the red one with Darth Vader is in force black and the last one in grey with the Stormtroopers is in soft black. There also was a brown eyeliner with C3PO but I don't really use brown eyeliners.
The design of the actual eyeliner sadly doesn't feature the Star Wars characters. It is black with lettering in the corresponding color and cap with added stars. It is a bit more colorful than the normal packaging but I would have wished they had put something else beside stars and the Star Wars logo on it.
One feature the Maybelline Hyper Sharp Liner advertises is its ultra thin tip of 0.01mm. Now, I didn't measure to proof whether this is true or not (I have no idea how I should do that) but the tip is really thin and you can draw a precise line with it. It is a brush tip, which I personally prefer over felt-tip.
My eyeliner drawing skills are not the best but I imagine someone skilled could manage to draw a very sharp line with it.
From left to right: deep black, force black and soft black. I personally cannot really see a huge difference between deep black and force black. All three shades are well pigmented, the soft black was confusing for me at first though since it almost looks like a black eyeliner that has run out of ink.
deep black






force black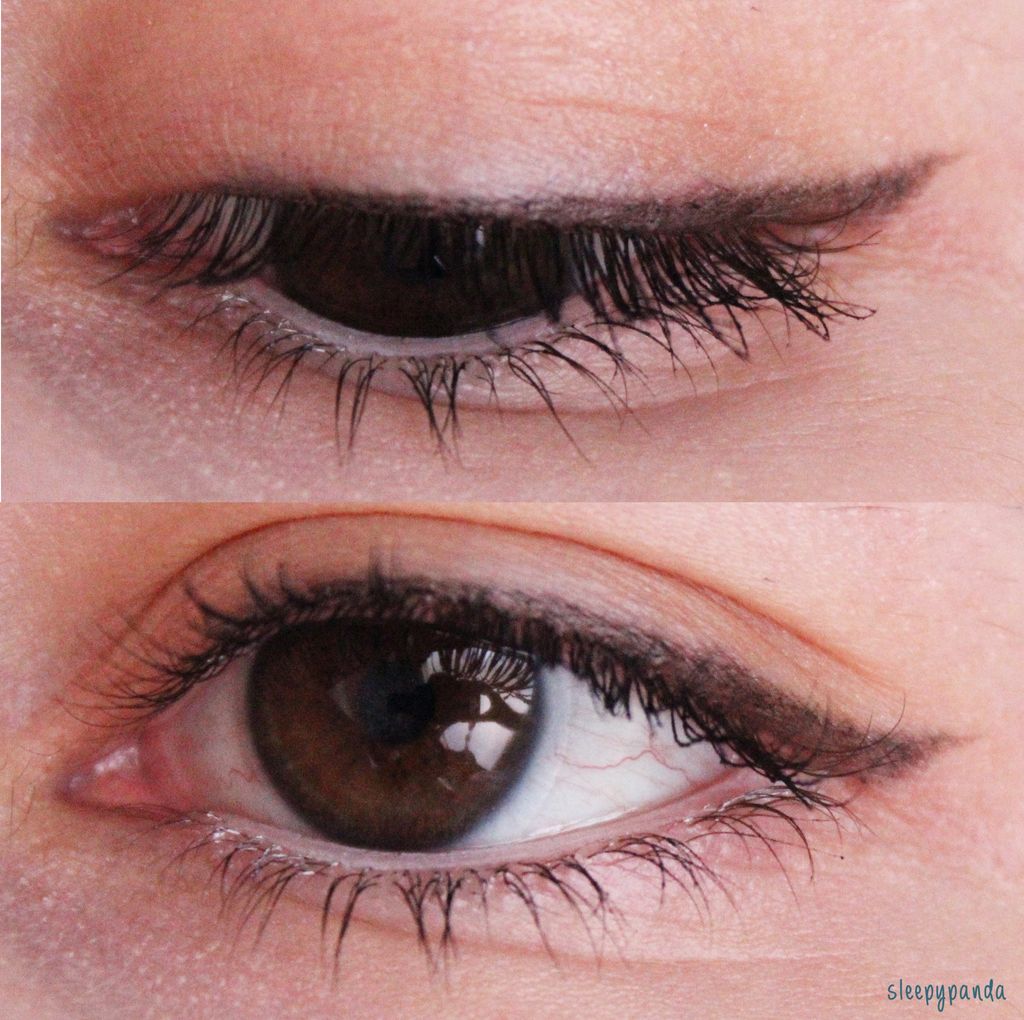 soft black
Another feature of the Maybelline Hyper Sharp Liners advertised is that they are a film type, waterproof, resistant to sweat but easy to remove with your standard cleanser. I always use a specific eye makeup remover so I can't comment on the easy removing part but they are very longlasting and don't budge.
They are sadly not sold in the Star Wars version anymore and from what I've seen the colors soft black and force black were limited as well. I don't really mind, since the deep black one is also a very good eyeliner.
Overall, I am very surprised with these liners. I always preferred Asian eyeliners but these are really as good as Dollywink, the Sailor Moon eyeliner, etc. Good job, Maybelline! I looked around online, and it seems that the "Hyper Sharp Liner" is mainly sold in Asia. It probably has a different name in other countries though...
Pros: very fine tip (0.01mm), cute design, longlasting, well pigmented

Cons: design is limited
Overall: 4.5/5